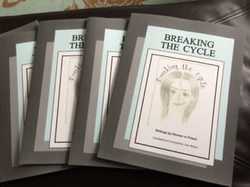 Breaking the Cycle
This fascinating collection of writings by women prisoners now living in a re-entry center show life as it really is for them. The writings were mostly done in response to writing prompts given by Joan Moses who visited the center several times a month in a unique type of prison ministry. Other pieces are expressive in-cell poetry and reflect life as each poet has known it. Raw and real, these women bare their hearts to inspire and advise at-risk women in the outside world. These stories of survival and recovery prove the sun will shine again, that we can learn to make new choices to result in great outcomes. Read and see how the Cycle of Streets and The Struggle can be Broken by steadfast commitment and faith to find a better way.

Saints Honored by Maronites
Activity and Study Guide for Children




---
Roseville Girl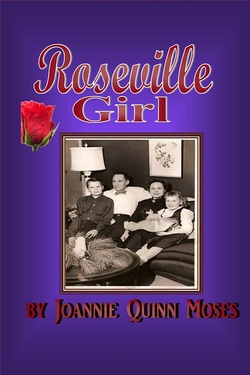 Curl up in your favorite spot and join me as I share stories of growing up in Roseville, MN in the prosperous 1950's. As the daughter of a successful businessman and a gifted, creative mother, I experienced a pampered, yet frequently whacky, upbringing. This easy read, offers anecdotes filled with moments of outrageous humor, various photos and memories that will encourage you to write stories of your own youth and pass them on to your families. Chapter titles include "Lake Vermilion," "Twims," "What Can You Do With a Bottle of Ketchup and a Box of Kotex?" "Squeals from Skinning the Cat," "Montezuma's Revenge," "Pets That Never Made it Past Age One," and "Winnebago's Escort."
Please click on the book cover to purchase.
---
STARFISH SAGAS - Coming Soon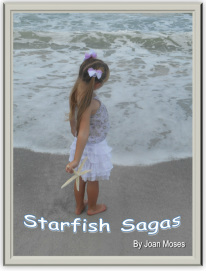 The book recounts how hope, flexibility, and individual caring, ignite the spirits in students. As a certified paraprofessional in special education, I went to work with a smile on my face every day, recharged by my students' enthusiasm and challenges. I write about the students who struggled with behaviors and academic concepts, children with physical, mental, learning and/or organizational issues. I tried to connect with the God-given spirit in each child and relate to the interests and stimulate the mind of each to help the child to direct his or her energies to produce positive experiences. I include various tools such as, creative approaches, practical ideas, and projects to prod the student's self-awareness, improve behaviors, and provide opportunity for student success.
---
Little Shicken and the Boubecks- Coming Soon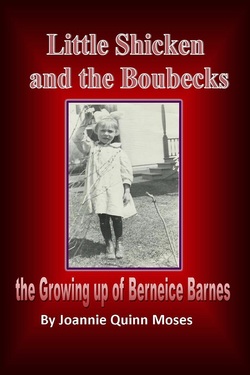 A biography of Berneice Barnes Quinn's young life in Minnesota. This collection of vignettes chronicles the struggles of a girl coming of age from 1911 to 1932, including World War I and
the early Great Depression. A creative, independent, often stubborn, yet winsome girl with a black eye-patch over her right eye and a floppy bow atop her wispy brown hair, she leads the reader through the labyrinth of growing up.
"I pulled my face out of the water, 'Daddy! Help me!' Kicking and thrashing I tried to get up, but Cousin Irene's hand pushed my head under again. I thought I opened my eyes and saw her smile." Three and a half year old Berneice believed she was more trouble than her younger brothers, but did she deserve to be drowned?
Anecdotes of childhood antics laced with humor, ingenuity, and nostalgia including historic references such as child labor, food rationing, women working, employer discrimination, childbirth in the home, and more. Does she achieve her big dream of being a schoolteacher, or does fate set her on a different path? St. Paul history, recipes, maps, and ink illustrations embracing family photos are included.
---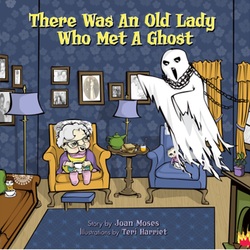 There Was An Old Lady Who Met A Ghost is a comical twist to the traditional spooky ghost stories.This colorfully illustrated poetic tale, will keep you on the edge of your seat. Will the kindness of an old lady change the heart of the scary ghost? Read on...I dare you.
(Just kidding! It really is funny.)



---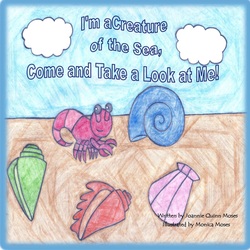 Students of all abilities will dive right into this adorable sea creature performance piece. Children love hands-on learning. If anyone can engage a youngster in academics, it is Joannie Quinn Moses. She is the artistic master of curriculum enhancements.
Get swept out to sea by this educational poetry collection, vibrantly illustrated by her granddaughter, Monica, who has Autism. You will start a tidal wave of learning in your classroom by adding Joannie's Creative Curriculum Enhancements to your lesson plans!


---
Joan also has children's books, inspirational works, and other non-fiction titles in progress. Please fill out the "Contact" form to be placed on her email list. Thank you.